IQ Option Login for South African Traders
The South African trading market has become quite competitive, as the number of traders and investors are increasing in the country. Whether one trades forex, cryptocurrencies or binary options, the majority of traders prefer the assistance of a reliable, regulated and efficient broker. This brings us to IQ Option, which has proven itself to be one of the topmost brokers operating in South Africa.
Registered under the CySEC, the regulatory body of Cyprus, the broker has become an extremely popular option among the international trading community, especially in South Africa. (IQ Option Europe Ltd. is registered at Cyprus, and is regulated by CySEC. IQ Option Ltd. is registered at St. Vincent and the Grenadines and this entity is not regulated.)
IQ Option offers a wide range of financial instruments to trade-in. These include indices, options, stocks, ETFs, commodities, forex and even cryptocurrencies. It has amassed a customer base which has exceeded several million. Launched back in 2014, the platform has efficiently applied many critical developmental changes and implemented updates accordingly, for added reliability and functioning.
How to Register at IQ Option?
Getting started on the IQ Option platform is as easy as it gets, as the platform offers a user-friendly process for newcomers to register easily. It does not require one to be an expert at computers and some basic skills would do.
Users can start by clicking on the register button on the IQ Option official website. They will be required to enter some specific information such as first and last name and an active email address. Upon completion, an activation code is automatically sent to the registered email address containing a link for activation. Upon clicking the link, they are redirected to the IQ Option platform. The platform offers a free tutorial for newcomers, which can be found by clicking on the "How to Trade" tab.
Note: Your capital is at risk
Users who register a demo account instead of a real account will have full access to features and can trade all assets on the platform also. The demo account serves as a great learning tool for newcomers to the platform, who can use it to practice, understand and experiment. Once the registration is complete, users can directly login and start trading.
Logging in to an IQ Option Account
IQ Option has provided multiple versions of its mobile app for convenience, which include versions for both iOS and Android for mobile phones, as well as software for Ubuntu, Windows, and MacOS. Despite these, the official website still remains the preferred login method for the majority of traders worldwide.
IQ Option Website Login (it's easy):
Visiting the official website is the preferred and easiest method for logging-in. However, for people who do not want to visit the official site, they can login here:
Users can find the "login" tab on the top right side of the page. Users who have already registered can login using either their official email account, Google plus account or Facebook account, according to their preference.

What happens if a registered user forgets the password?
If any user forgets his/her password, they can click the "forgotten password" button found right below the login tab. Immediately a recovery email is sent to the user's registered email address where instructions would be on how to enter a new password.
If the problem is still not solved?
Users facing any additional problems or queries can contact the official support team which remains operational on a 24/7 basis. Problems such as forgetting one's email login ID can easily be resolved by the support team. They check the user's full name, phone number and/or bank account number to quickly retrieve the user's login ID.
Using an External Account with IQ Option
For added convenience, IQ Option now supports logging-in with a third-party account. Examples include a user's social networking account such as Facebook, Twitter or LinkedIn. This is especially helpful for South African traders, like those who have forgotten their Email ID or any other login detail. They can simply use their social networking account details to access their account on the IQ Option platform.
Frequently Asked Questions
1. How does one login to a real account at IQ Option?
To login to a real account, users have to first visit the login page of the platform, as mentioned in the steps above. Then they have to enter their credentials such as their username and password. After clicking 'ENTER', the user is automatically redirected to the IQ Option trading panel.
2. How does one login to a demo account at IQ Option?
Similarly, a user can login to their demo account just like they login to their real account. They have to go to the aforementioned login menu, enter their personal username and password to access their demo account.
3. How does one switch between a real account and demo account?
Unlike other platforms, IQ Option provides a single login and password for both demo and real account. An easy way to switch between the two account types is to click on the account balance tab where users can choose from the two options.
4. How Does one change a registered Email Address for IQ Option?
Changing a registered email address is also simple. Users have to login to the platform and navigate to their "profile" tab. Here, they will find the personal menu, where they can enter a new email address and confirm.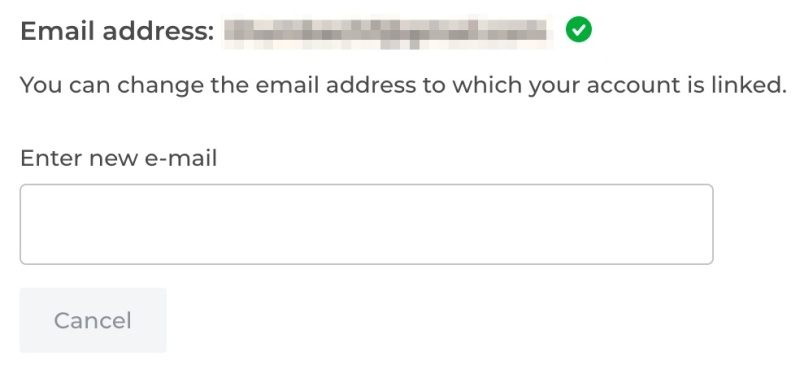 Advice to South African Traders
It is advised that all South African traders, especially the newcomers, should conduct some research and gather knowledge before they start trading actively. The educational resources help novice traders understand the concept better and clearer. The demo account provided is a great opportunity to novice traders for gaining some experience in a real-time, live trading environment. South African traders can also access Binary Options, as they fall beyond the financial jurisdiction of the EU.
IQ Option has fast carved its name as one of the most trusted, reliable and efficient brokers operating in the world. It has a popular customer base in South Africa. Originally developed for providing Binary Options, the platform has extended to other financial instruments over the years. With superior security protocols in place, an impressive user-interface, and reliable payment procedures, IQ Option is now the destination for several traders.
Note: Your capital is at risk