Binomo Mobile App Review 2021 - Safe or Not?
About Binomo
Established back in the year 2014, Binomo is a popularly used online trading app, allowing its users to trade with a multitude of currency pairs, cryptocurrencies, stocks, commodities and indices. It is actually a binary option broker, which involves traders calling an option and speculate on whether a particular asset's strike price will be going up or doing. Traders can do this by simply clicking on either an up or a down arrow.
Binomo also allows the trader to set their own trade duration which can vary from one minute to 1 day. It provides a profit percentage for any trade that the trader is about to place on a particular asset.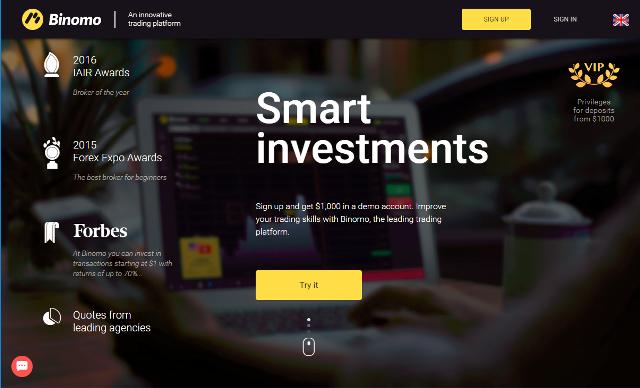 Binomo Demo Overview:
Free Binomo Demo
Available on ALL Devices
No deposit required
Tournaments available
Note: Your capital is at risk
Binomo App Information And Details
The Binomo App offers users the chance to trade with over 50 trading assets spread across Foreign currencies, cryptocurrencies like Litcoin and Bitcoin, stocks, shares, commodities and more.
Trading Terminal:
The trading terminal provided by Binomo is pretty seamless and efficient, providing round the clock trading for its users. It provides twenty graphical tools for analysing charts, 14 indicators for technical analysis, high speed functioning with no slippage, integrated economic calendar, multiple timeframe options and one click trading without confirmation.
Accounts offered:
Because Binomo caters to different types of traders with varying capital, it provides 4 account variants. Demo, Standard, Gold, and VIP.
Demo Account: This account requires a sign up. It provides the opportunity to access 18 basic assets with the chances of returns of up to 85%. Technical analysis tools can be used with all standard features. This feature is especially useful for beginners to test the platform and cultivate their skills before they invest their own money.
Standard: Standard accounts require a minimum funding of $10. This account provides users access to all normal features of the platform, including trading in real time, joining tournaments and requesting withdrawals.
GOLD: Gold accounts require a minimum deposit of $500. A popular choice among beginners, this account offers users 38 assets. Withdrawals are faster under this account. They also provide exclusive trading strategies and a personal manager to the trader.
VIP: A VIP account requires a funding of more than $1000. Users get access to maximum privileges and a truly personalised service.
Users can deposit their funds in instalments in any time interval according to their preference. The VIP account from Binomo provides a personalised service, including a custom training programme for beginners and several other advantages for senior traders.
Funding And Withdrawals
Binomo provides funding options through both Visa and Master Card bank cards. There are a host of other options also available including local as well as international systems. The availability of supported funding systems depends on the country of residence of the registered trader.
The Bank card that users fund their accounts with gets automatically linked to the account for withdrawals in the future. Users can only withdraw their profits to the wallet used for funding the account.
Binomo recommends beginners to open an account with $500. A total of $750 will be credited to the trader's account inclusive of a bonus. Traders can trade using as low as 0.2% of their balance per trade. This minimalizes the trader's financial risks when managing capital.
Types of Trades and Pay-outs
Binomo offers a lot less trade types than what other similar brokers offer. Traders can only execute Turbo Trades and high/Low Options. High/Low Options offer expiry times for fifteen, thirty and sixty minutes. Simpler pair options have been included for inexperienced traders. The availability of assets depends on the account type chosen, with the maximum of seventy assets being available only to VIP account holders. Binomo's pay-out range also depends on the type of accounts used and can range from 70% to 87%.
High/Low Trades
High/Low Options are a type of binary options which are also known as Call/Put options. Traders have to predict whether the price of a particular asset will go higher or lower than the current price within a predetermined expiration period. The trader's earnings depend on this decision.
How Does the Binomo App Work? - How to Use The App
Using the Binomo App to trade is very easy with a few simple steps that traders have to follow.
Traders have to first register for free on the official webpage of the Binomo Trading App.
If the trader wants to, he/she can open a demo account and trade in real-time using virtual money. This can be a perfect opportunity for a trader to brush up on his/her skills, or to develop new trading skills altogether.
bino
After getting used to the trading system, traders can go for opening a real account. Real account can be opened with a minimum deposit of $5, which allows the account holder to trade with a mere $1.
Traders wanting to trade on the go can do so via the Binomo trading app, which is accessible from both iOS and Android devices. The trading app provides updated information regarding promotions, closing of transactions and tournaments.
Binomo App Download
Binomo App for Windows and PC: When a trader registers with Binomo, its trading platform can be accessed immediately on any fixed device such as a MAC or Windows PC. Thus users don't have to download any additional software to access the platform from their computers.
Binomo App for Android: Binomo's mobile app for android is easy to install and use. After downloading the app from the play store and registering on the official website, traders can go ahead and start using the app. The Binomo mobile app has all the same features available in the regular app and can be downloaded safely from Google's play store.
Binomo App for iPhone: Binomo's mobile app for iOS is similar in appearance and features offered in the android version. It can only be installed on Apple iPads and iPhones possessing the iOS 8.0 transaction management system. It is available for free download on Apple's app store.
Advantage of using Binomo Mobile App
Whether one's using Binomo's mobile App for iOS or Android, there are some advantages users can get from both versions.
Access to demo account without the need for registering
Customer Support available on a 24/7 basis
Depositing and Withdrawal process is fast
Users can access all the features present in the trading platform
Intuitive and user-friendly interface
Binomo App Testimonials
The Binomo mobile app is rated 4.5 out of 5 on the iOS App Store receiving mostly favourable reviews from customers. Similar positive reviews can be found on the app's Play store profile for android devices as well.
Frequently Asked Questions (FAQ)
1. Is the Binomo App real or fake?
Binomo provides a credible enough profile for itself, including details about the app's ownership, the company that backs them and its services. There is much evidence to suggest that Binomo is a purely authentic binary options trading app. The legality of binary options trading may differ from nation to nation.
2. Is the Binomo App safe or not?
Both the Binomo mobile apps for iOS and Android have been tested for security and functionality. Binomo also provides multiple options when it comes to withdrawing funds. They have security protocols in place to ensure fund safety.
3. Where is the Binomo App Login?
The login option for Binomo can be found in the upper right corner of their official page. After entering credentials, users get instant access to the platform. On the mobile app, the login option shows up at the beginning of each trading session.
4. Is the Binomo App available for Laptop too?
The Binomo App is supported by and accessible from almost all browsers across both windows and MAC computer devices.
Note: Your capital is at risk